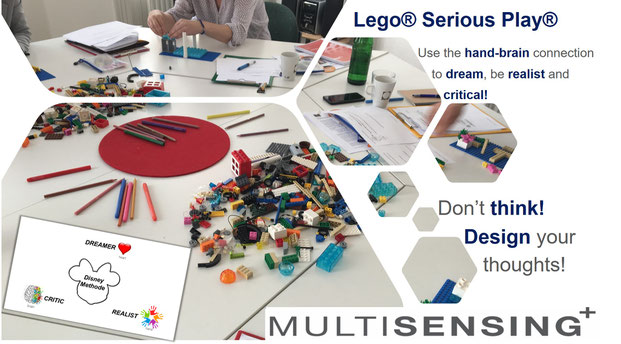 Aspiring founders worked yesterday on their dream of self-employment.
Six women, four hours of reflexion, partner-work, role playing (Walt Disney Method) and breaking habitual thinking (Lego® Serious Play®)
Within a structured workshop-moderation, the women and aspiring founders, reflected upon their company vision, their offer, their target group, possible blocks and how to move them out of the way. 
They all left the workshop highly motivated and inspired by their results gathered through the tool-box-mix. 
"I have a more concrete idea of where I am going now."
"I gain a lot of personal motivation here."
"I have something in hand to help me for my next steps."
MULTISENSING+
Agnès Wiegand,
Sensory Branding Consultant | Researcher | Insights Expert
Certified Lego® Serious Play® Facilitator
Fun & Inspiring Career-Choice-Coach